Gold Bar Disposable Vape Kit
Tax included.
Vape Gold's Gold Bar Disposable Vape surpasses all standards in the vaping industry, combining top-notch materials with masterful craft to deliver a remarkable vaping experience.

Key Features:

Superior Build: Crafted with top-quality materials for a durable and stylish design.
High-Performance Battery: Fitted with a 360mAh battery for extended usage.
Prefilled with Nic Salt E-Liquid: Enjoy 2ml of nic salt e-liquid for a smooth and satisfying experience.
Hyper Mesh Coil Technology: The integrated hyper mesh coil maximises surface area for an intensified flavour profile.
Approximately 600 Puffs: Experience long-lasting enjoyment with roughly 600 puffs per device.
Nicotine Strength: Available in a 20mg (2%) nicotine strength for a satisfying hit.

The Gold Bar Disposable Vape is a hassle-free solution for vapers on the go. With its user-friendly design, this device is ready to use straight out of the box. Say goodbye to buttons and settings - simply inhale, and let the Gold Bar deliver a remarkable vaping experience.

Mix and match your flavours, at £4.99 each or 5 for £20 across the range!

This product contains nicotine which is an addictive substance.

Persons must be 18+ to purchase this product.
View full details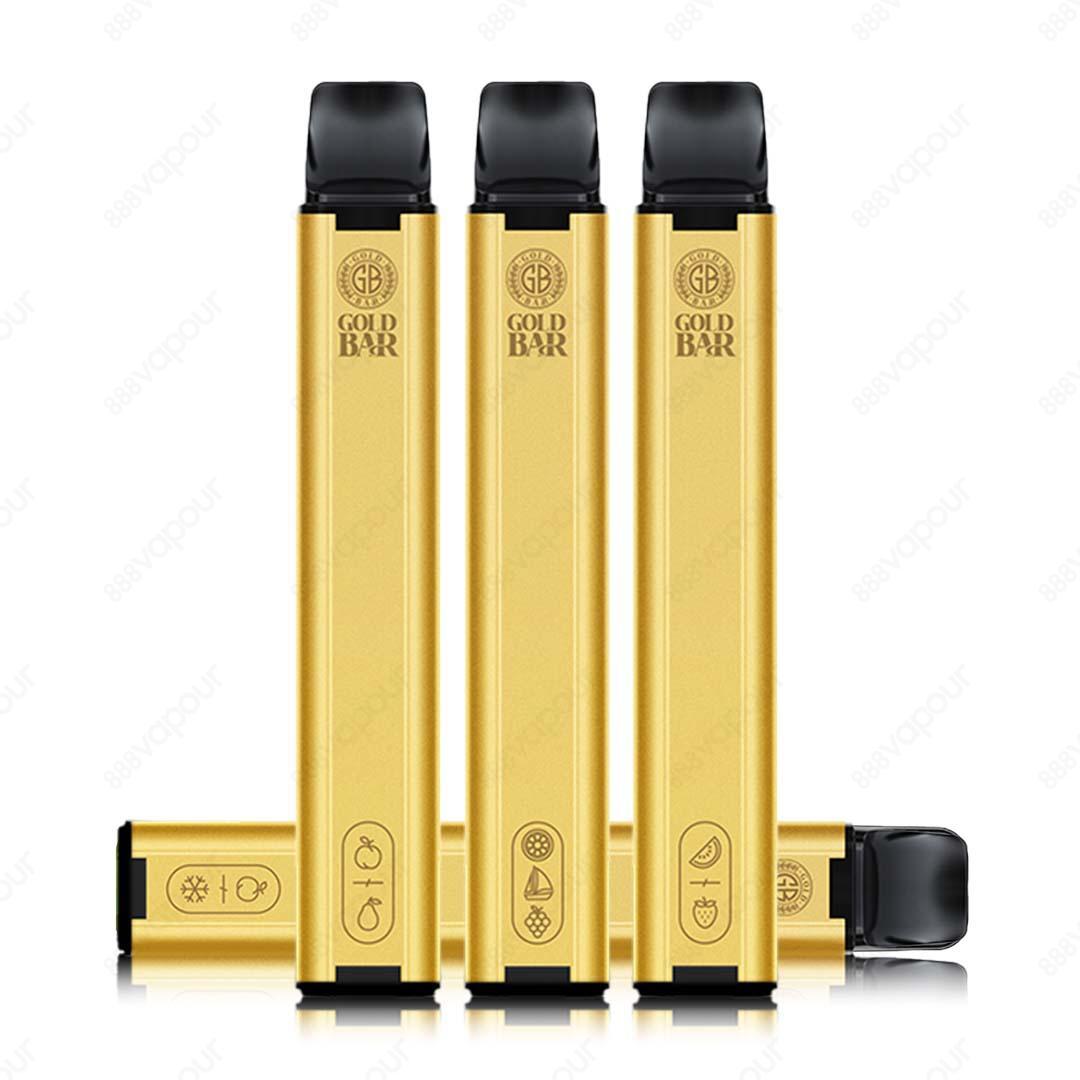 Gold Bar Disposable Vape Kit