Riot Squad Pink Grenade Salt E-Liquid
Tax included.
Riot Squad Pink Grenade nicotine salt e-liquid is an explosive strawberry lemonade flavour!

Riot Squad Salt is built on hybrid nicotine. This is a unique and innovative blend of nicotine freebase and nicotine salts. The combination of freebase and salt nicotine gives the most realistic alternative to a cigarette to help people stop smoking successfully.

Available in 5mg, 10mg and 20mg strengths in a 10ml bottle.

This e-liquid is 50VG/50PG, perfect in pod systems and MTL tanks.

This product contains nicotine which is an addictive substance.

Persons must be 18+ to purchase this product.
View full details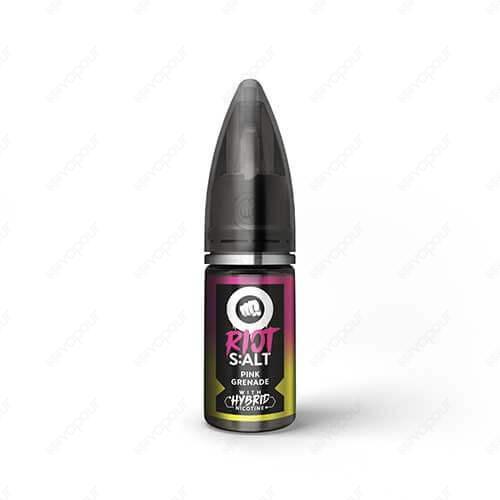 Riot Squad Pink Grenade Salt E-Liquid